Business Women's Association of Uzbekistan visits Orkney College UHI
Orkney College has had a visitor from Uzbekistan this afternoon to discuss how we encourage enterprise in your people and women.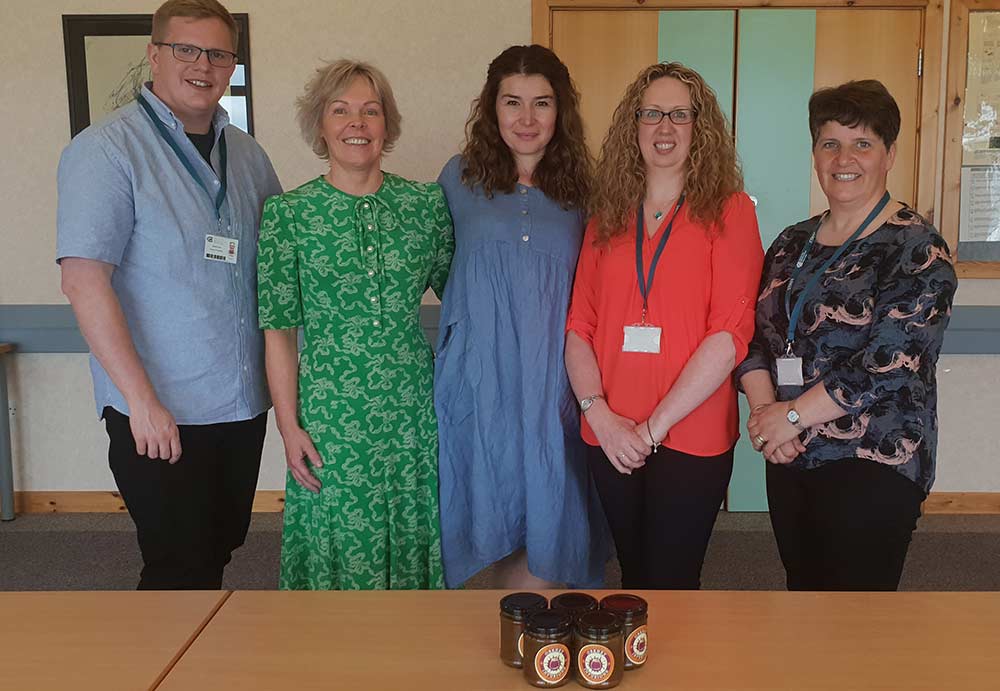 Shakhnoza Begmatova works with the Business Women's Association of Uzbekistan and is looking to put inspirational material together to encourage women in Uzbekistan to establish their own businesses.
She met with Susan Mackay, Kathryn Sclater and Daniel Laud from Orkney College UHI and also Karen Scholes from AJB Scholes to discuss how we encourage our young people through the inclusion of Enterprise in our curriculum areas and the support we offer. Young Enterprise is embedded in our Preparation for Progression vocational course, of which Karen Scholes is the Business Advisor, so Shakhnoza was very interested in how we build the skills and confidence in the young people on this course to help them run their own business and prepare them for their future in employment or to go in to business for themselves.