NOW LIVE - survey of care experienced students at colleges and universities in Scotland
Details of how to respond to the Centre for Excellence for Looked After Children in Scotland survey of care experienced students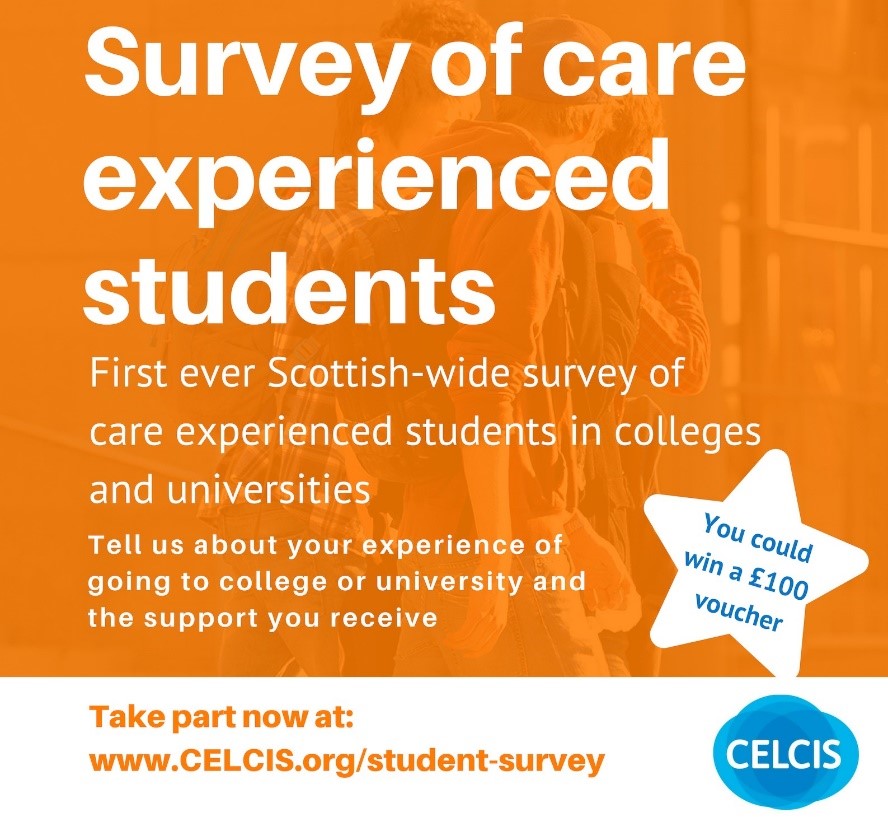 CELCIS is carrying out the first ever Scottish-wide survey of care experienced students. The survey is commissioned by the Scottish Funding Council.
If you are care experienced and are a current student, or if you have been a student at any time since August 2017, you're encouraged to take part. Please talk about your experiences of getting there and being there. Whether your experience is good or not so good, you can help make improvements to the information and support for all care experienced students.
Students who complete the survey can opt to enter a prize draw for a £100 voucher.
The survey will take around 15 minutes to complete.