SRC Marine Radio VHF
content
The course is for seafarers who are required to operate a marine VHF radio in coastal waters, within range of a coastal station (Area A1).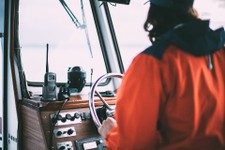 We recommend that the phonetic alphabet should be learned before attendance as well as any background reading on GMDSS, spoken Distress Call 'Mayday' procedures.
Course content
Use of a marine VHF radio including GMDSS and DSC.
Routine procedures
Distress procedures
Urgency procedures
The examination will take the form of a written exam using multiple choice questions.
Participants will be instructed in the use of spoken VHF procedures for distress, urgency and general communications as well as operation of the DSC functions.
Qualification
RYA Short Range Certificate (SRC)