Research
As a partner in the University of the Highlands and Islands, Orkney College makes an important contribution to the research profile of the University. As well as taking forward academic knowledge much of the research undertaken in the College has significant social and economic benefits and also underpins teaching at undergraduate and postgraduate level.
Orkney leads research in UHI in three areas, each of which submitted to the Research Excellence Framework in 2013. These areas, Agronomy, Archaeology and Nordic Studies have a particular resonance in an island community with close Nordic ties, superlative archaeological sites and where agriculture has been a core industry for generations.Research activity is also developing in the field of art and textiles and this enthusiasm to explore new horizons characterises the enthusiasm of staff to be at the forefront of their discipline.
Agronomy
Agronomy Institute

Based at Orkney College and founded in 2002, the Agronomy Institute is at the forefront of research into the development and commercialisation of new crops and plant products in the Highlands and Islands of Scotland.
In collaboration with farmers and industry, the Agronomy Institute has a wide-ranging research portfolio which includes:
Bere barley crop research and new product development with the food and drink industry.
Identification of modern varieties of wheat, oats and malting barley suited to growing in the North of Scotland together with an ongoing product development programme with the local food and drink industry.
Development of biomass energy crops for the North of Scotland, concentrating on woody plants, such as short rotation coppice willow and species suiatable for short rotation forestry..
Research into plants like sweet gale, arnica, daffodils and northern berry species which could produce high value natural products for the pharmaceutical, cosmetic and food and drink industry.
Identification of new amenity plant species for Orkney through collaboration with partners in northern Europe.
See further information on the Agronomy Institute and research undertaken by it.
Northern studies
Institute for Northern Studies
The Institute for Northern Studies is Scotland's most northerly research centre. We deliver locative based research and teaching in the Northern Isles of Orkney and Shetland. We aim to place the Scottish Islands and Scottish Highlands in their Nordic and North Atlantic context. We work with other universities in the UK and abroad, heritage agencies and local businesses.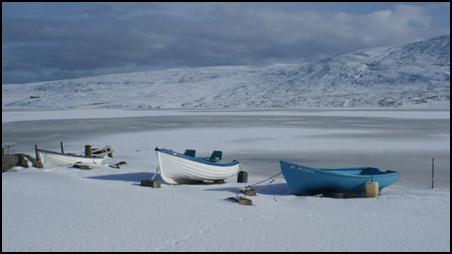 The Institute for Northern Studies has been involved in the following funded research projects:
2010 - 2013 the

HERA Joint Research Programme funded Assembly Project (TAP)

– Meeting-places in Northern Europe AD 400-1500, an international collaborative project investigating the first systems of governance in Northern Europe, co-investigator with the Universities of Oslo, Vienna, and Durham.
2012 - 2013 the AHRC funded Skills Training programme for PhD students and ECRs in the field of Old Norse-Icelandic and Viking Studies, co-investigator with the Universities of Oxford, Cambridge, and Nottingham.
2012 the AHRC funded Orkney and Shetland Dialect Corpus Project - a scoping study to ascertain the feasibility of developing a larger corpus-based project on Orkney and Shetland dialect grammar.
2011 - 2013 the Royal Society of Edinburgh funded Hjaltland Research Network - created to plan a large-scale multi-disciplinary research project into Viking Age Shetland and the North Atlantic, co-investigator with the Universities of Lund, Copenhagen and Edinburgh.
2002 - 2006 the Northern Peripheries Project Northern Heritage consortium, co-investigator with Universities in Scandinavia.
We offer research-led teaching at post-graduate level in the form of five MLitt programmes.
We advise PhD students working on topics such as and intercultural exchange between Shetland and Norway, the Vikings, traditional Shetland boats, Orcadian Identity and Highlands and Islands literature.
Contact details
For general information, please contact Lynn Campbell at lynn.campbell@uhi.ac.uk or on 01856 569300. See the Institute for Northern Studies site.

Full contact details:
INS Orkney
Kiln Corner
Kirkwall
Orkney KW15 1QX
INS Shetland
NAFC Marine Centre
Port Arthur
SCALLOWAY
Shetland ZE1 0UN
Archaeology
Archaeology Institute

The University of the Highlands and Islands Archaeology Institute is a world-class teaching and research organisation dedicated to advancing our understanding of the historic environment through the creation, interpretation and dissemination of archaeological knowledge.
The Institute provides a locus for innovative research, university education and lifelong learning in outstanding heritage environments. We support local, regional and global communities to explore and promote their heritage and development through our expertise in consultancy and research. Our forward thinking and interdisciplinary approaches to archaeological and heritage research, and our worldwide links and collaborations, create in the UHI Archaeology Institute a vibrant international centre of excellence.
Archaeological research is conducted across a wide range of periods and regions. Perhaps unsurprisingly, there is a core focus upon the Highlands & Islands region. However, recent projects have ranged from Scotland to Easter Island, Nepal, Tanzania and Sri Lanka. Follow this Read more about our research themes and projects.
The Archaeology Institute has teaching and subject experts located throughout the Scottish Islands.
Contact the Archaeology Institute at Orkney College UHI, East Road, Kirkwall, Orkney, KW15 1LX.
Telephone +44 (0)1856 569000 or email archaeology@uhi.ac.uk.
---