Graduation returns for 2022 with a double celebration
Orkney College UHI's Graduation and Awards Ceremony will return this September – the first graduation event to be held since 2019 – alongside a special event to celebrate the classes of 2021 and 2022 who graduated during the pandemic.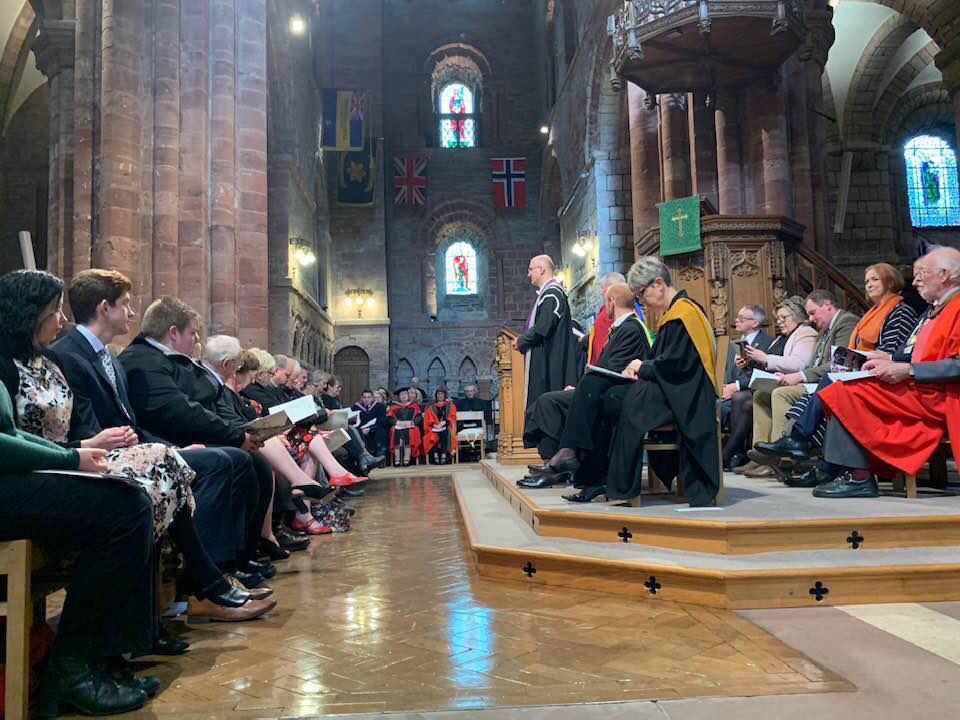 Orkney College UHI held online celebratory events and published online graduation lists in 2020 and 2021 to mark the achievements of students graduating in absentia, but wanted to provide an opportunity for them to attend an in-person event for a retrospective celebration.
The traditional ceremony for 2022 graduates on Friday 30 September will see graduating students receive a congratulatory scroll and have formal photographs taken.
The celebratory event for 2020 and 2021 graduates on Thursday 29 September will mimic the official Graduation Ceremony, with former students being invited to celebrate their achievements alongside their family, fellow graduates and staff.
Principal Edward Abbott-Halpin is thrilled to welcome back graduates to congratulate them in person. He said "Graduation is a celebration of the hard work and success of our students and I am delighted that we can once again celebrate with them this year."
Kaila Shepherd graduated with a BA (Hons) in Culture, Heritage & Archaeology in 2020 followed by an MLitt in Viking Studies in 2021. She said "It's been a long few years and I can't wait to finally get to celebrate with fellow graduates this September. As students, we continued to work hard to achieve our goals during a time that it was difficult to feel motivated. Of course, the validity of our achievements has not been lessened by the pandemic, but it is great to finally be able to celebrate in person!"
OIC Chair of the Council's Education, Leisure and Housing Committee, Councillor Gwenda Shearer, said: ''It has been such a challenging time for all our students and educators these past few years it is only fitting that everyone who missed out on the more traditional in-person celebrations have the chance to do so in the manner we are all accustomed.
"Congratulations to all the past and present graduates – I am sure you will all have a wonderful day of celebrations.''
You can view Orkney College UHI's dedicated Graduation page at: www.orkney.uhi.ac.uk/graduation