University of the Highlands and Islands welcomes new principal on tenth birthday
The University of the Highlands and Islands partnership is celebrating its tenth birthday today (Monday 1 February), the same day it welcomes its new Principal and Vice-Chancellor, Professor Todd Walker.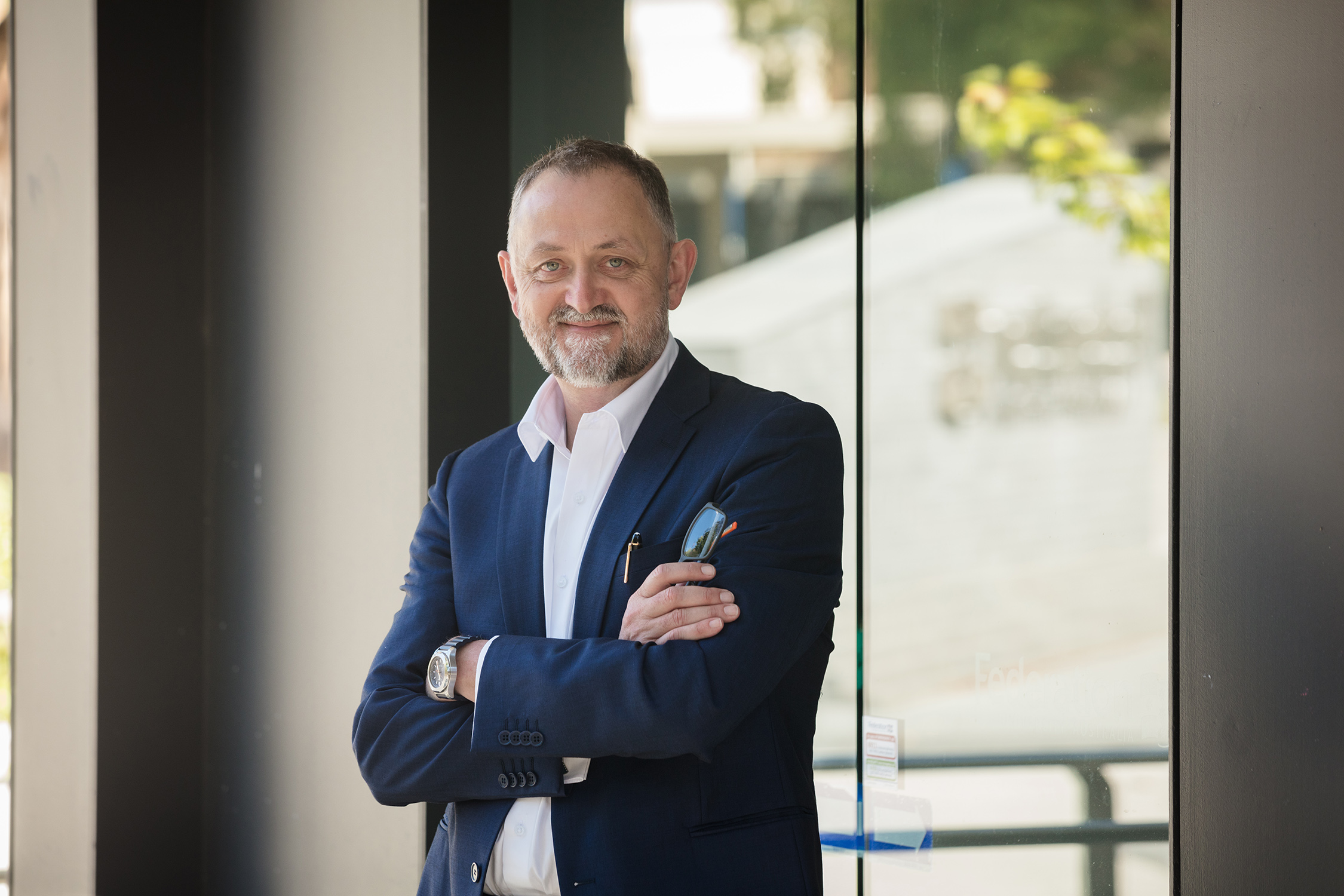 Professor Todd Walker will join the university from Australia, where he has worked in multi-campus, regional universities for over 20 years. He will initially work remotely from his home in New South Wales, before relocating to the Highlands when local COVID-19 restrictions ease.
Although the origins of the university go back many years, the partnership was officially awarded university status by the Privy Council on 1 February 2011. Staff and students will be marking the milestone through a range of events over the next six months, including an online public seminar series and a social media competition.
The project to establish a university in the Highlands and Islands started in 1991 when Highland Council set up a steering group. The plan to offer higher education opportunities through existing colleges and research institutes meant that courses could be delivered to learners across the region without them having to leave home. The project, which received funding through the Millennium Commission, paved the way for creation of the UHI Millennium Institute in 2001. The partnership has awarded degrees from 2008 and became Scotland's newest university in 2011.
The university partnership now has the largest student population in Scotland, with nearly 40,000 students studying college and university courses each year. It is a pioneer of blended learning, using video conferencing, online technologies and face-to-face teaching to deliver education across the region and beyond. The partnership also has an extensive range of research expertise, focussed on the social, cultural and economic needs of the communities it serves.
Some of its key developments in the last decade have included becoming the regional strategic body for further education in the Highlands and Islands, having over 69% of its research classified as 'world leading', opening a micro campus at the Hunan Institute of Engineering in China and gaining powers to award its own research degrees. Last year, an independent economic impact assessment found that the partnership contributes £560 million to the Highlands and Islands, Moray and Perthshire economies every year and supports 6,200 jobs.
Speaking about the university partnership's tenth birthday, Garry Coutts, Chair of the University Court, said: "I still remember the day we became a fully-fledged university. It was such a great moment and a huge point in our history. For many it was the culmination of decades of hard work. And we owe a huge debt for all the efforts that got us to that stage.
But we must always remember that the expectations were far greater than just being able to say we were a university. We need to become the powerhouse for economic, cultural and social development that was promised. I think we have made great strides in that direction and I am sure we will continue in that ambition."
Highlands and Islands Students' Association President, Florence Jansen, said: "I am delighted that HISA is participating in the celebration of our institution. The University of the Highlands and Islands has brought many opportunities to Scotland and our students, and its collaborative nature is unmatched across the country. HISA is just one of the many success stories of the university and I am incredibly excited to watch us both continue to grow moving forward. We want to wish a warm welcome to our new principal and vice-chancellor, Professor Todd Walker, and look forward to a bright future of working in partnership."
Professor Walker added: "I congratulate the university on its tenth birthday and commend its founders whose vision for tertiary education for the Highlands and Island is now a reality. Personally, I am delighted to be joining the university partnership on its tenth birthday. I look forward to working collaboratively with staff and students, partners and principals, community and government as we build and strengthen the university partnership in shaping this remarkable organisation for the next ten years."
To find out more about the university partnership's tenth birthday, visit www.uhi.ac.uk/birthday