Schools
Orkney College UHI has close links with local secondary schools, Kirkwall Grammar School and Stromness Academy, as well as links with Sanday, Stronsay and Westray Junior High Schools.
Through this partnership we offer a range of courses which give students additional vocational and academic options that supplement the school curriculum and introduces them to the possibilities of further and higher education with their local college, whilst in the Senior Phase at secondary school.
Below are courses that we have available at Orkney College UHI. If you would like more information, please contact your School Guidance Teacher or you can call us at the College direct.
More information is available in our brochure: Senior Phase Offering from Orkney College UHI
Skills for work
Skills for Work courses are designed to provide progression routes to further and higher education, training and employment. Each course focuses on employability skills and provides the chance to work on practical skills that relate directly to the subject area chosen. The courses also help provide young people with good opportunities to develop their self-confidence and allow them to experience a more adult learning environment easing future transition to college or university.
Construction crafts (National 4)
Early education and childcare (National 4)
Hairdressing (National 4)

Hospitality (National 4)
Rural Skills (National 4)

Sports and Recreation (National 4)
National 5s
SCQF level 5 equivalent
Maritime Skills
Course consists of 5 units covering a wide range of maritime skills and knowledge. This course is both practical and theoretical and is an excellent grounding for the maritime industry (Maximum in class 15)
Coastal Navigation
Navigation builds on the short chart-work module in Skills for Work. This is an ideal course for those new to Maritime Studies or those wishing to continue from Skills for Work and has been a launch pad for a number of previous students who have gone on to sponsored officer training.
Although classroom based we include practical boat work and by the end of the course students can bring a boat to a point at sea from co-ordinates.
Skills for Work in Engineering
This National 5 course provides a basis for progression into Further Education or for moving directly into training, the course develops developing the generic and practical skills, knowledge and understanding and employability skills.
It focuses on the broad areas of Mechanical, Fabrication, Electrical, Electronic, Maintenance, and on an element of Design and Manufacture.
At SCQF level 5, learners work alone or with others on straightforward tasks with support.
Candidates would be expected to have a minimum of 4 National 4's. (Maximum 8 in class).
NPA Games Design and Security
This course is designed to get learners looking at the design, development and rollout of games. Students get the opportunity to play and evaluate various consoles, games and interfaces. In addition each student gets the
opportunity to create a game using industry leading software involving the drawing and animation of their own graphics. In addition students will be given the chance to investigate forensic technologies relating to cyber crime and how this can be put to use by law enforcement agencies.
(Maximum 12 in class)
Highers
Orkney College UHI offers Highers that are available to school pupils as part of their school curriculum. Some of the Highers offered are in subjects that are not available in local schools and therefore help to extend the range of subjects that pupils can choose from. Other Highers and National courses are available on an Evening Class basis which are open for school pupils to apply for.
Higher Childcare and Development
Higher Fashion & Textile Technology
National Certificate in Built Environment (National 6)
Higher English (evening class)
Higher Human Biology (evening class)
National 5 Maths (evening class)
Foundation apprenticeships
>Foundation Apprenticeships are a blended learning approach combining a work-based qualification with academic learning and industry involvement.
Starting in senior phase, the Foundation Apprenticeship at Orkney College UHI takes two years to complete.
Learners spend part of the week out of school at the college doing hands-on learning. They'll also undertake quality work experience with employers and at the end they' will receive an industry-recognised qualification.
Progression routes from a Foundation Apprenticeship
Foundation Apprenticeship in Care (SCQF Level 6)
This course will run for 2 days per week over 2 years covering Higher studies in Health and Social Care combined with work experience in a Care setting and a number of SVQ modules. Learners could progress to the Modern Apprenticeship in a Care setting in Orkney.
Foundation Apprenticeship in Business Skills (SCQF Level 6)
This course will run for 2 days per week over 2 years covering Higher studies in Business Management and SVQ Level 3 Business and Administration units. Learners could progress to employment via the Modern Apprenticeship route, straight to employment, go on to study HNC in Business or undertake study of one of our University programmes.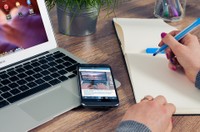 Modules
There are a number of other options that are available to school pupils in their senior phase, including opportunities to undertake modules from our various courses. Some of these courses are delivered online only but with support of a tutor from Orkney College.
Nature of Health ( SCQF Level 7)
An online module exploring many aspects of health, pertinent to anyone entering a health, social or child related discipline.
Who are the Highlanders ( SCQF Level 7)
Recommended for S6 learners this module can help learners with applications to any arts and humanities degrees.
Scotland's Music ( SCQF Level 7)
An online module exploring Scotland's Music.
An Introduction to Highlands and Islands Tourism ( SCQF level 7 )
The module offers an opportunity to acquire a broad based view of the tourism industry. Guest lectures from key figures in the industry and local entrepreneurs will be available and will offer a valuable insight into the area . This module offers university level credits.
Archaeology and Local Studies - ( SCQF Level 7)
The module is an introduction to the principles and practice of archaeology, using local case studies, including multi-disciplinary studies, and including a chronological picture of local archaeology.
Historic Landscapes - ( SCQF Level 7)
This module is designed to introduce students to the great complexity of landscape using case studies from both the Highlands & Islands and more widely across the British Isles. It will encourage awareness that landscape is constructed from historical processes played out in physical constraints and human social, economic and political factors.
Please contact the Archaeology Department at Orkney College UHI to see how these modules would fit into your personalised pathway.
HNC Business – school pupils can access individual modules from the HNC Business course via individual negotiation with the curriculum leader.
You can choose from the following units:
Marketing
Human Resource Management
Business Law
Economics: an introduction
Financial Accounting: an introduction
Creating a Culture of Customer Care
Business Accounting
Getting Started in Business
Business Contractual Relationships
Personal Enterprise Skills
HNC Computing - school pupils can choose to study modules from HNC Computing. Choose from:
Multi User Operating Systems
Computing: Introduction to Project Management
Technical Support: Supporting Users — Hardware
Technical Support: Supporting Users — Software
Database Design Fundamentals
SQL: Introduction
---