ScotWind developers commit £900K to expand UHI schools STEM engagement programme
Scotland's First Minister Nicola Sturgeon announced today (Wednesday) that a University of the Highlands and Islands (UHI) initiative which promotes careers in science, technology, engineering and maths (STEM) has received a £900,000 funding boost from the offshore wind industry.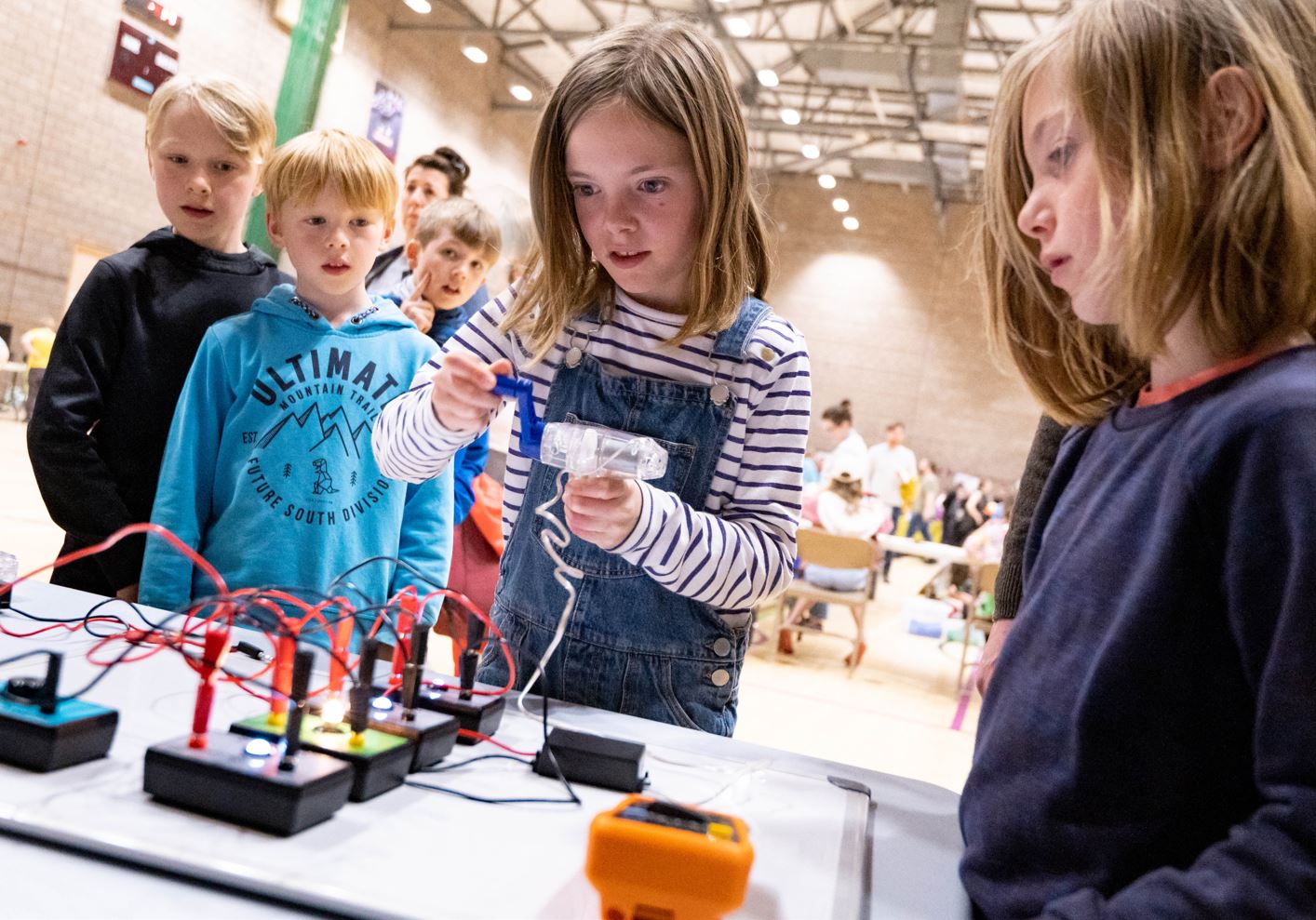 Primary school children across the north of Scotland will enjoy enhanced lessons thanks to an expansion of UHI's STEM outreach programme, funded by four offshore wind project developers.
Over the last six years, UHI has delivered a STEM outreach programme to early years settings and primary schools across the Highland Council area, providing materials and training to teachers to build their confidence and knowledge in subjects they may not be familiar with. This included the creation of 'Lend a Lab' boxes, which contain themed, age-specific content and lesson plans to support teachers in delivering STEM topics in an engaging way.
UHI will now be able to extend its outreach programme to schools in Orkney, the Western Isles, Shetland, Argyll and Bute, Moray and Perthshire local authority areas. The development has been made possible thanks to £900,000 of funding led by the West of Orkney Windfarm, a joint venture comprising Corio Generation, TotalEnergies and RIDG, alongside Floating Energy Allyance and their Buchan Offshore Wind project, Thistle Wind Partners and Ossian, a joint venture project led by SSER, Marubeni and Copenhagen Infrastructure Partners.
The expansion will be supported through the employment of eight part-time and two full-time STEM coordinators. The full-time roles will be located in Caithness, Sutherland and Orkney thanks to additional, targeted support from the West of Orkney Windfarm.
During the three-year programme, the STEM coordinators will work with UHI partners, schools and teachers to deliver lesson plans and equipment, including 'Lend a Lab' boxes, to support a range of topics, all aligned with the Curriculum for Excellence. They will also work with other agencies involved in STEM outreach to consider local needs and seek new partners and additional funding to ensure the STEM development programme can be sustainable over the longer term.
The initiative is the first co-funded project to be announced following the launch of the Scottish Offshore Wind Energy Council's collaborative framework charter in May, where ScotWind developers committed to working together for the benefit of Scotland as a whole. It is also the first project to be supported under UHI's new sustainability fund, which is being established to help accelerate the region's transition to a green and sustainable economy.
First Minister Nicola Sturgeon announced the initiative during the opening address at the Scottish Renewables Offshore Wind Conference in Glasgow. She said:
"The Scottish Government's draft Energy Strategy and Just Transition Plan, published earlier this month, sets out a very clear vision to capitalise on the enormous opportunities that a net zero energy system offers the industry, our economy and our climate.
"With ambitions to nearly double the renewable electricity generation capacity currently in operation while investing billions of pounds across the Scottish Supply chain, ScotWind represents a massive step forward in delivering this vision.
"A programme as transformational as ScotWind has the potential to realise even wider benefits, and I welcome this partnership between UHI and key ScotWind partners to expand STEM education across the north of Scotland, helping the next generation of our energy workforce develop the skills they need to embrace our net zero future."
Alison Wilson, Director of Advancement and Alumni Engagement at UHI, said: "This is the largest package of corporate giving we have received and UHI is hugely grateful to these developers for their considerable support. The ScotWind development provides fantastic possibilities for young people in our region to contribute to the green economy. We want to make sure that every young person, across all of our communities has the chance to be inspired by these opportunities, to be able to pursue their studies and to develop skills to achieve careers in the sector. Industry and academia working together like this can make a difference to the region and the choices available to our young people now and in the future."
Stephen Kerr, Project Director at West of Orkney Windfarm, the lead developer in the initiative, said: "It's vital that we invest in the next generation. Offshore wind offers the prospect of rewarding careers for children in primary school today. By supporting this programme, we hope as many of these jobs as possible are secured by young people who live in the communities in which we operate.
"We're particularly delighted to be funding directly the two full-time positions in Caithness, Sutherland and Orkney as part of our overall contribution. Our sponsorship is an important first step in a wider multi-million pound project-level investment initiative which the West of Orkney Windfarm, supported by its shareholders, TotalEnergies, Corio Generation and RIDG, has committed to support skills development and the offshore wind supply chain."
David Willson, Senior Project Manager of Ossian, said: "The future workforce is crucial to realising the goals we have for net zero but also ensuring pupils have the choice to learn about STEM along with industry contact. Ossian's continued collaboration with UHI and fellow ScotWind projects will support the expansion of the STEM programme which will help build skills across the Highlands and Islands region and create the future workforce in Offshore Wind.
"The support for the STEM programme is the first initiative under Ossian's broader Memorandum of Understanding with UHI, ensuring that education and industry are aligned and work together to shine a light on the opportunities that exist within this innovative sector in the years ahead."
Ian Taylor, Project Director, Thistle Wind Partners, said: "By the end of this decade, we will see a truly epic scale of renewables infrastructure arising in the seabed around Scotland. This is an engineering odyssey for all of us as we commission the next generation of turbines and solve many STEM challenges along the way. We want to share that excitement and knowledge with local communities - inspiring young people with the conviction that they can be part of this energy revolution. This drive goes hand in hand with our outreach to the existing supply chain, supporting the transition to renewables for those who are mid-career."
Alasdair MacLeod, Project Director of Buchan Offshore Wind, said: "The delivery of the ScotWind projects and the wider net zero goal will rely on increased levels of STEM qualification in the workforce. Although that is a challenge, it is also an opportunity for those coming through education to see a future in a STEM career in Scotland. The UHI STEM outreach programme aligns with our aim of supporting skills development and increasing awareness of the career opportunities associated with offshore wind and we are delighted to support UHI in its delivery of the scheme."