Cultural Studies
content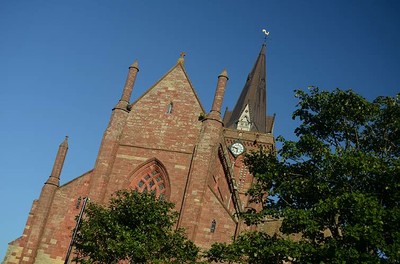 This award-winning degree is led by Orkney College UHI but is available for study throughout the UHI network, from Perth to Stornoway. Our lecturing staff are all research-active in the field of Scottish culture and have won several teaching awards as well as research funding.
The exciting and innovative BA (Hons) Cultural Studies degree programme gives you the unique opportunity to immerse yourself in the varied and fascinating cultural identity of the Highlands and Islands as you live and study among its peoples and communities. The course takes an interdisciplinary approach to theory and research, drawing mainly from the humanities and social sciences. It allows you to develop a multiplicity of skills which will prove to be of lifelong use, and to attain an unprecedented level of understanding of the region and its driving issues.
You will be introduced to the broad cultural issues affecting the region, set in the context of Scotland, the British Isles, the North Atlantic Rim and further afield. In later years of the course, you will be able to focus on specific aspects of culture including literature, visual sociology, language and film.
The degree is available on a full- or part-time basis to suit your own circumstances, and you can study individual modules for personal or professional development. You can begin your studies in either September or January each year.
The Scottish Cultural Studies department now offers joint degrees with Archaeology, Scottish History and Gaelic. For further information about our courses, please visit the courses section of the website.
We hope you consider studying with us, and will be pleased to answer any queries you may have about the degree programmes, modes of study, availability, careers, further study, fees and so on.
Lynn Campbell (Programme Leader) t: +44 (0)1856 569303, e: Lynn Campbell
Dr Innes Kennedy (Lecturer) t: +44 (0)1856 569248, e: Innes Kennedy