Overblikk Restaurant
content
The Overblikk Restaurant is a student training situated within Orkney College UHI. Our premises are spacious and bright with panoramic views over Kirkwall Bay.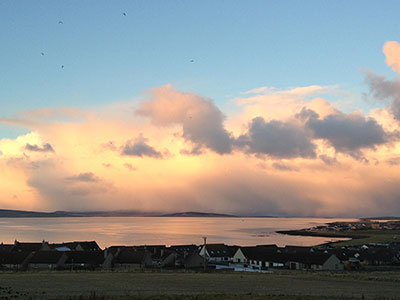 We welcome block bookings and will accommodate your special requirements where possible.
Please make us aware of any allergens and food intolerances ahead of your visit.
We are wheelchair accessible. Please let us know if you require extra room ahead of your visit.
We recommend booking early to avoid disappointment.
Safe Conduct and Covid-19
At Orkney College UHI, we firmly believe that the health and wellbeing of our staff, students and visitors is paramount. We have identified that our priority must be to make sure that our campus buildings are as safe as possible whilst minimising the risk to everyone on site. Please do not enter if you or any of your household have any COVID-19 symptoms.
Want to keep up with our Overblikk dates?
Sign up to our mailing list and we'll deliver each new programme straight to your inbox. Please contact orkney.college@uhi.ac.uk to be added.