Efficient Deck Hand
content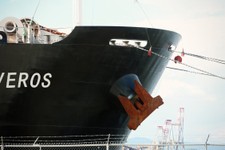 The objectives of the course are to give all persons who meet the entry requirements the necessary skills and knowledge to be able to safely carry out the duties expected of an efficient deck hand on board merchant ships.
You must have one of the following to gain entry to the course (MSN 1862 9M)):
MCA - accepted Yachtmaster Offshore
A Yacht Rating with at least 6 months seagoing service and a steering certificate
A Navigational Watch Ratings Certificate
A Boat Masters Licence Tier 1 Level 2 Certificate
A Tug Rating with at least 6 months seagoing service and a steering certificate or a NWR (Navigational Watchratings Certificate) Certificate
Please note: evidence of all the above entry conditions must be provided and must be with the Department of Maritime Studies two weeks before the start of the course. If the candidate fails to provide this evidence then the place on the course will be given to a student on the reserve list. However a certificate will not be issued until such time as the student provides evidence of having met all the requirements in the first list. For the purposes of completing the certificate some means of identification will be required such as discharge book number, passport number, national insurance number etc. A certificate cannot be issued without this.
Students will obtain the Certificate provided that the following conditions are met:
Basic Sea Survival Certificate (issued before August 1998) or STCW Personal Survival Techniques;
STCW Fire Prevention and Fire Fighting (3 day);
STCW Elementary First Aid (1 day);
STCW Personal Safety and Social Responsibility (1 day) (seafarers who have more than 6 months sea time before 31st July 1998 will not be required to do this course);
hold a navigation watch ratings certificate, or steering certificate or proof of sufficient experience;
Medical fitness certificate ENG1
Be 17 years of age;
6 months service in the deck department in sea going merchant ships. Service in tugs, dredgers, standby vessels, and survey vessels, RN ships is also acceptable. Service in fishing vessels of more than 15 metres registered length is also acceptable, the required sea time being 12 months or holding a Deck Officer (Fishing Vessel) Certificate of Competency.
Course Content
MGN 97 (M) syllabus:
Meaning of common nautical terms;
Navigational watch Duties: duties of the bridge lookout and the reporting of lights and objects
knowledge of the compass card in 360° notation and of helm orders.
Understand the importance of musters and drills and know what action to take on hearing alarm signals;
Understand the general arrangement and the dangers of fixed smothering fire fighting systems;
Understand the correct operation, precautions and dangers of lifeboat release gear;
Precautions to be observed when maintaining lifeboats and davits;
The importance of fire and watertight doors;
Common knots, bends and hitches including: reef, timber hitch, clove, bowline, bowline on bight, sheet bend, double sheet bend, sheep shank, rolling hitch, round turn and two half hitches, figure of eight, fisherman's bend, monkeys fist, wall and crown;
Common splices including: multi-plait eye splice, eye, back and short splice in three strand rope, eye splice in wire with locking tuck;
Parcel and serve a wire splice;
Care, use and storage of ropes and wires;
Correct fitting of bulldog grips;
Use and selection of stoppers for wires and ropes;
Slinging of stage and bonus's chair;
Rigging of pilot ladders, gangways and accommodation ladders;
Rigging of hydrostatic release unit;
Rig a derrick;
Securing the deck for severe weather;
Opening and closing of hatches and watertight doors including bow, stern and other shell doors;
Good working knowledge of the following sections of the Code of Safe Working Practices:
Protective clothing and equipment Ch 4;
Safety signs Ch 5;
Safety induction Ch 8;
Fire precautions Ch 9;
Emergency procedures Ch 10 (1-6);
Safe movement on board ship Ch 13;
Working aloft and outboard Ch 15 (1-6)
Working in machinery spaces Ch 15 (7-10);
Permit to work Ch 16 (1-2);
Enclosed spaces Ch 17 (1-5, 8-11);
Boarding arrangements Ch 18;
Manual lifting and carrying Ch 19;
Use of work equipment Ch 20 (1-4, 7-10);
Lifting plant Ch 21 (1-7 & annex 21.1)
Hydraulic and pneumatic equipment Ch 22 (10)
Batteries Ch 22 (16);
Anchoring and mooring Ch 25;
Hatches Ch 26.
Assessment
The training will be organised so that, by demonstration and oral questioning, trainees will be able to show they meet the requirements of MGN 10.
Qualification
Marine Safety Agency Efficient Deck Hand Certificate.